Getting to Know Our Librarian
Alhambra High School's Library is a terrific resource for all students and is a fantastic place to study or relax with a book. The library would not be what it is now without the brilliant Ms. Rittenhouse. Ms. Rittenhouse not only keeps the library open for students here at Alhambra High School but also opens the Martinez Junior High School library for classes there.
Ms. Rittenhouse has always loved to read. Her favorite books are Terms of Endearment by Larry McMurtry and Needful Things by Stephen King. She loves the author Anne Tyler, and as a child, she loved authors like Judy Blume and Beverly Cleary. As for a favorite genre, she really enjoys True Crime books.
Ms. Rittenhouse was an English major in college and has been a librarian for 15 years. Before she was a librarian, she taught eighth-grade English for 7 years, but she knew it wasn't quite where she wanted to be. The librarian at the school where she worked had encouraged her to go through training to become a librarian. When Ms. Rittenhouse did receive training, the librarian at the school retired, and Ms. Rittenhouse became the librarian there. Since then, Ms. Rittenhouse has loved building relationships with students in ways only a librarian can. 
For those interested in becoming a librarian she has some advice. She says not to limit yourself to school libraries. Get a library sciences degree, and be open to working in archives or researching. Most people don't know that there is a wide range of jobs for librarians, and you should stay open to taking different positions within the profession. Ms. Rittenhouse also wants to remind students that the public library is an amazing resource. Libraries have more to them than books and schoolwork. Anyone with a library card, which is absolutely free, can get free access to electronic and physical books and can access many more free resources through the library. You can even get free or extremely low-cost passes to museums, science centers, zoos, theatres, and more. A library card is free and is an amazing resource that everyone should have.
Ms. Rittenhouse is an amazing and vital member of our school and community and if you want to talk to her more you can find her in the school library across from the quad.
Leave a Comment
Donate to The Dog Watcher
Your donation will support the student journalists of Alhambra High School. Your contribution will allow us to purchase equipment and cover our annual website hosting costs.
About the Contributor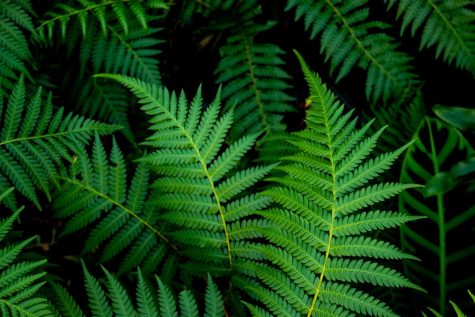 Fern Murphy, Staff Writer
Fern Murphy is a freshman student at AHS who plays violin in the AHS Orchestra. They have been dancing for eight years and love to read. Fern joined the...